What We Hadn't Seen Before
The turning point: Our first trip to Africa
Melinda and I took a trip to Africa in 1993 that affected us profoundly.
|
September 21, 2012
We went to Africa for a vacation to see the animals, but it was during this trip that we had our first encounter with deep poverty and it had a profound impact on us.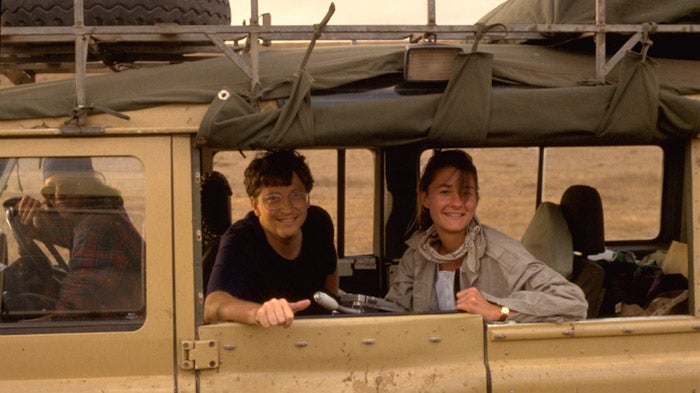 Melinda and I on our first trip to Africa in 1993
It was a phenomenal trip. Not long after we returned from this trip, Melinda and I read that millions of poor children in Africa were dying every year from diseases that nobody dies from in the U.S: measles, hepatitis B, yellow fever. Rotavirus, a disease I had never even heard of, was killing half a million kids each year. We thought if millions of children were dying, there would be a massive worldwide effort to save them. But we were wrong.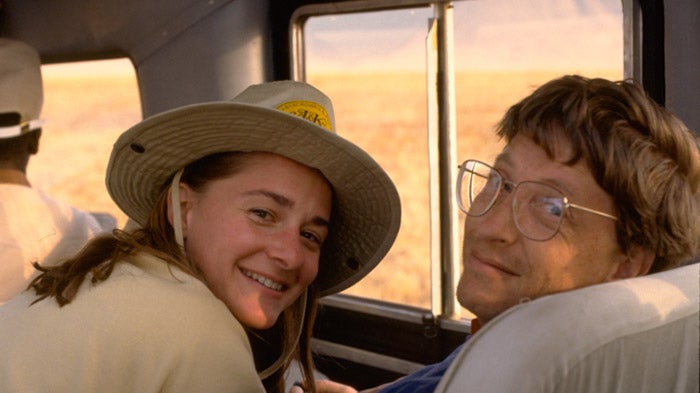 Over the years, Melinda and I have returned to Africa many times. There's actually no substitute for going and seeing what is happening. While the private sector does a phenomenal job meeting human needs among those who can pay, there are billions of people who have no way to express their needs in ways that matter to markets.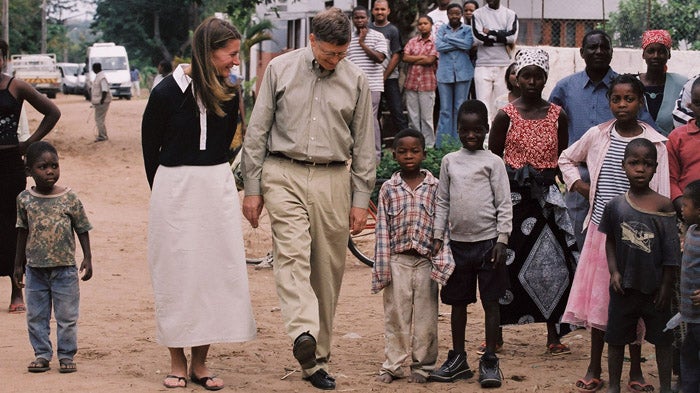 September 2003 in Mozambique
Philanthropy's role is to get things started. We used foundation funds to set up a system to make market forces work in favor of the poor, guaranteeing purchases so drug companies could make a little bit of money. As the value of this approach became clearer, governments put in money to add to the market incentives, and some drug companies began to factor poor-world diseases into their business model.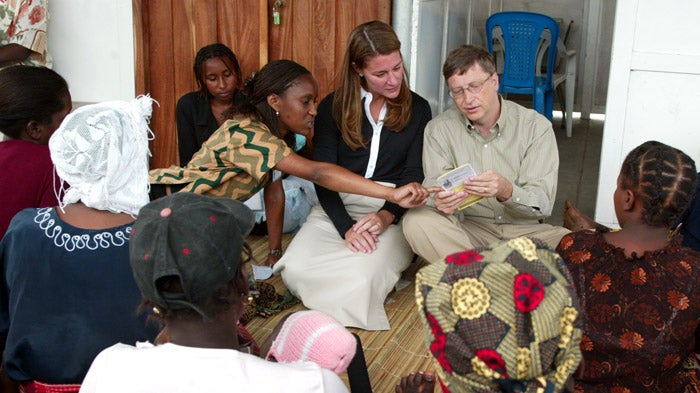 Melinda and I inspecting a child's vaccination record while visiting with mothers at the Manhica Health Research Center, September 2003 in Manhica, Mozambique
Most of us can take for granted that our children won't die from diseases like polio or malaria. But that should be true for every parent, not just those in the wealthy world. It should never be too expensive or too inconvenient to give the poorest a chance to survive. Whether your resource is volunteer-time or hard earned dollars, for a relatively small investment, philanthropy can make a big impact. For me, it's proven the best job in the world: as thrilling and humbling as anything I've ever done.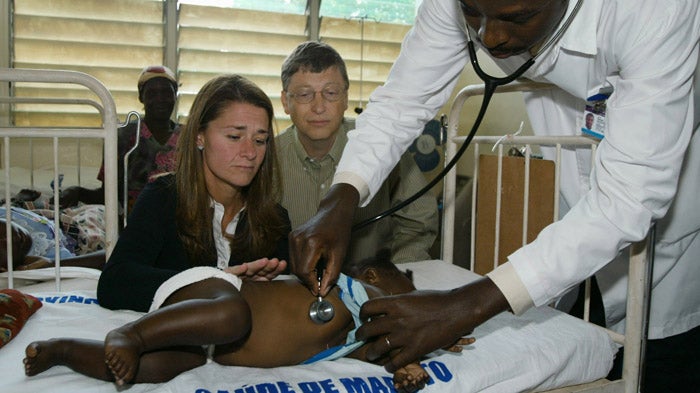 Melinda and I visiting a young patient suffering from malaria, September 2003 in Manhica, Mozambique