I gave a TED talk in 2011 on state budgets, which is where the majority of the money for education comes from. As you look at the growing burden on states from government workers' benefits, retiree and Medicaid costs, it's clear that the present rate of growth will soon become unsustainable.
Today, medical spending in the U.S. is 17% of GDP, or over $2.5 trillion—more than any other country in the world. Medical inflation has been running 2 percentage points higher than the economy. Continuing on this path will lead us to an insupportable level of spending on healthcare as a percentage of GDP, and could have a devastating impact on government spending for other programs, like education. The rapid rise in health care costs is obvious, but unfortunately with so many complicated factors involved, the solution is not.
Amanda Bennett's memoir, The Cost of Hope tells a very human story about her husband Terence and his battle against a rare form of kidney cancer. Amanda's story is personal, filled with moments of anguish, grief and love but she also tries to draw attention to what she discovers is a flawed health care system. It is a perfect example about why all of the hard decisions about health care spending are just that.
What makes this memoir interesting is that there are not many books where the author speaks first-hand about the administration of our health care system or gives real life explanations to the current cost crisis.
An executive editor at Bloomberg News and a Pulitzer Prize-winning journalist, Bennett is an ultra-thorough researcher and applied her trade as an investigative reporter to try to decipher the complexity of her husband's medical bills in the years after he died. She wanted to understand the maze of medical bills and, she writes, "what they would show about end-of-life care—its science, emotions, and costs."
For Amanda and Terence there were only a few moments of financial stress because she had very good health insurance provided by her employers during his seven-year illness. In Amanda's words, "as we made our way through a series of expensive last chances…we didn't have to think about money, allocation of medical resources, the struggles of roughly 46 million uninsured Americans, or the impact on corporate bottom lines."
Their contribution to medical expenses was minimal and since there was no impetus to account for the cost of each procedure or drug, it wasn't until Amanda puzzled over the 5000 pages of documents from insurers, hospitals and doctors that she realized just how expensive treatment had been. Medical care totaled $618,616 but, she writes, "For me, it was about pushing the bell curve. Knowing there was something to be done, we couldn't not do it. It is hard to put a price on that kind of hope."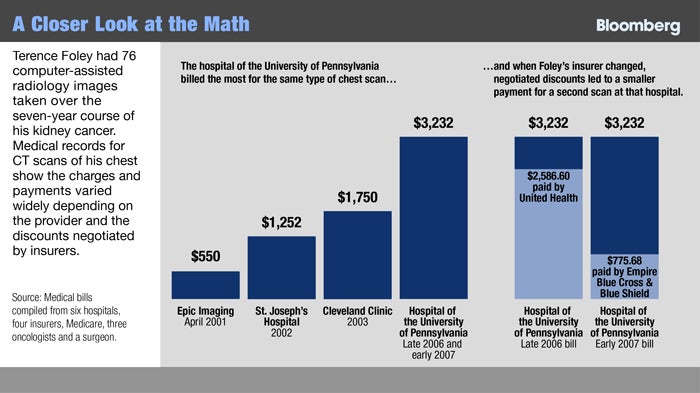 However she also writes, "since more than a quarter of all medical care is provided in the last two years of life, surely we must come up with a better way of helping ease families to gentler—and less costly—transitions."
She raises more fundamental questions in her book about the disparity of costs for the same procedure, not only when they moved from hospital to hospital but when she changed insurance carriers. She also talks about whether at the time, had they been able to clarify some of the costs, would they have made wiser or less expensive choices? This lack of information transparency in U.S. health care strikes me as a fundamental problem as we try to fix a system that most people would admit is broken.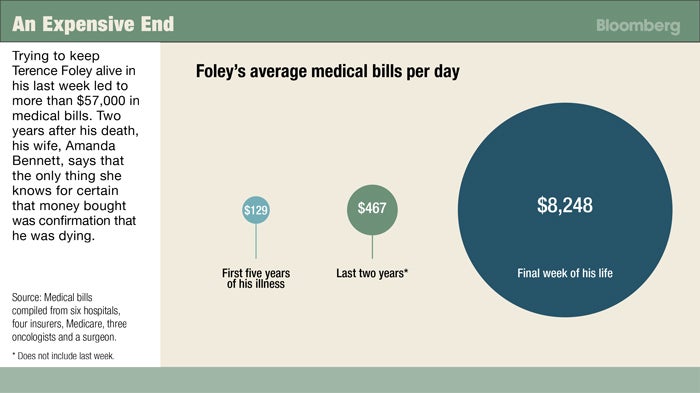 Complication, cost, competition (and the lack thereof) and equality of care - they are all poignantly played out in this book. It is a graphic reminder of the complexity of the problem through the lens of someone who has tragically lost a loved one.
Emotions run high in the debate about our health care system. I'm trying to get smarter about the pressures that maintain the status quo and ways we could try to address the multiple problems of cost and access. I am convinced that if we do not take a hard look at our system, it either will implode or will rob us of our ability to fund other important priorities.