On my recent trip to Ethiopia and Zambia, I met with health workers, families, and farmers, and learned about the progress they are making in meeting healthcare and agricultural challenges.
I visited the Germana Gale Health Post Site in Silte, Ethiopia, to meet with health extension workers and learn about the critical health issues they see, such as maternal and neonatal health risks, malaria, and pneumonia.
This health post offers several services, and also provides training to residents and community leaders to help spread information and educate the community at large about health issues and available treatments.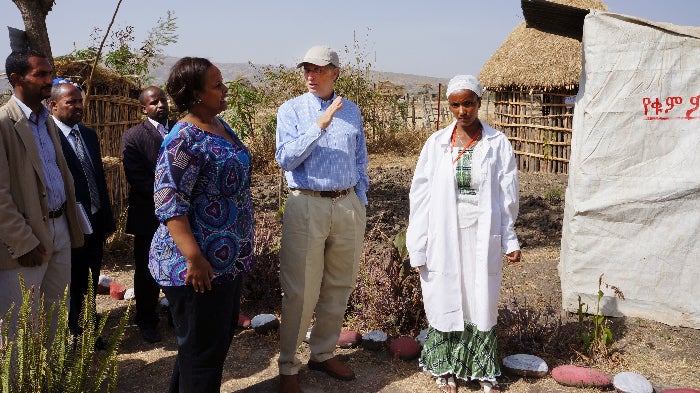 The health worker at this post is very active and experienced, providing family health services, and distributing supplies such as bed nets for malaria prevention.
This year, she has seen more than 200 children, most ages 2 weeks and older. On a tour of the delivery room, she explained that she is usually called to homes by family members for births.
She provides family planning services and counseling to new mothers, focusing on the importance of breastfeeding for the babies' health.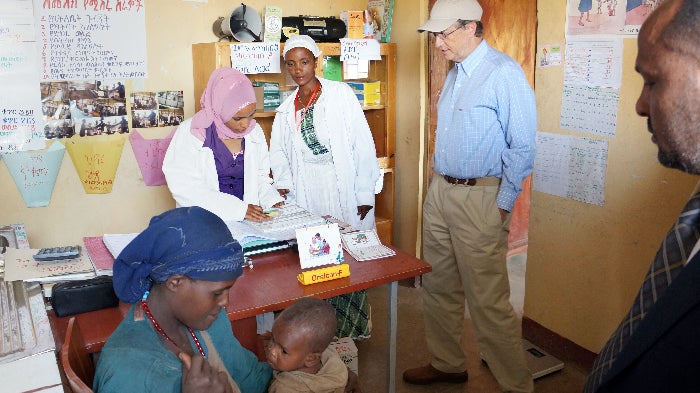 A large number of "family folders", individual family medical records, are kept at the health post. There are also many wall charts showing dates and numbers of services.
Each wall chart indicates annual and quarterly targets for each service (immunization, deliveries, preventive treatments).
I asked how closely they were meeting their targets, and learned how they captured the data.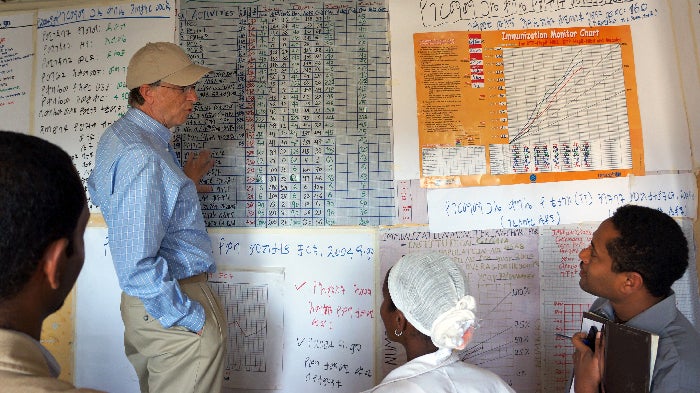 The storage for vaccines includes a broken kerosene refrigerator and a cold box. The refrigerator broke after two years and has not been fixed.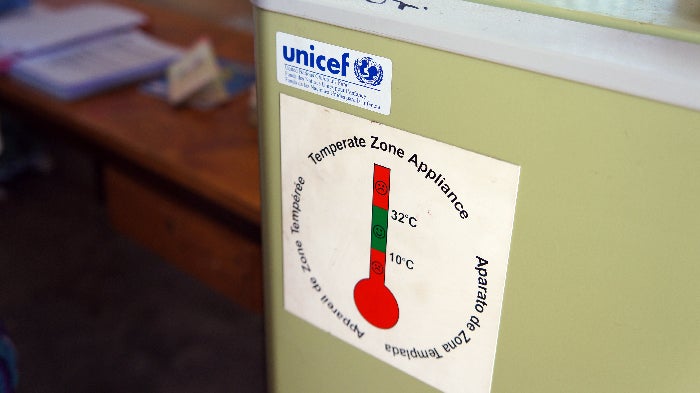 Vaccine is delivered in a small cold box from the health center on the days they provide services.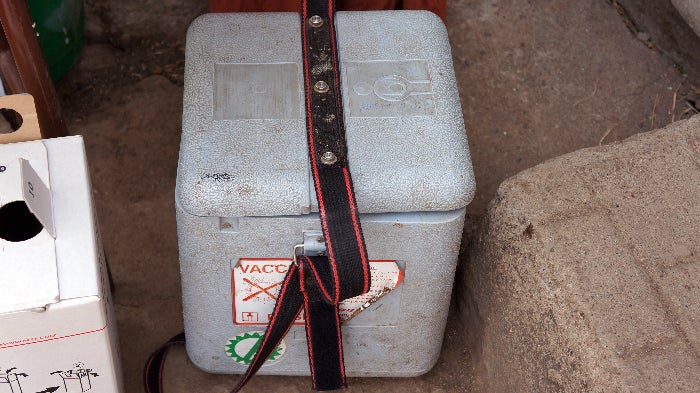 An immunization clinic was being held on the porch of a side building, where a group of women were receiving tetanus vaccines and children were receiving Penta, polio, measles and PCV.
While most services are given at the health center, the health worker has two outreaches per month, the furthest being a three-hour walk away.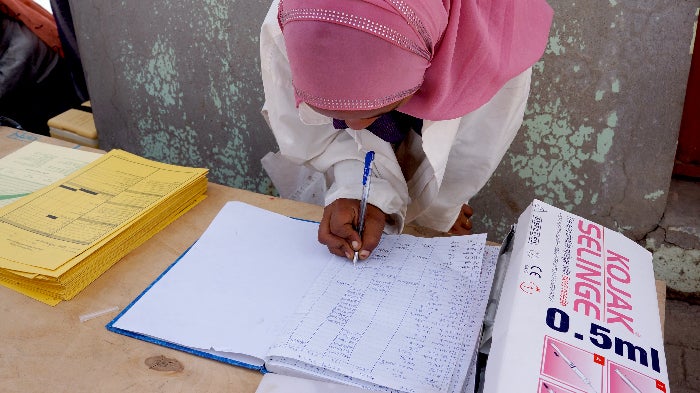 The clinic had a coffee ceremony for me, roasting the beans on the spot.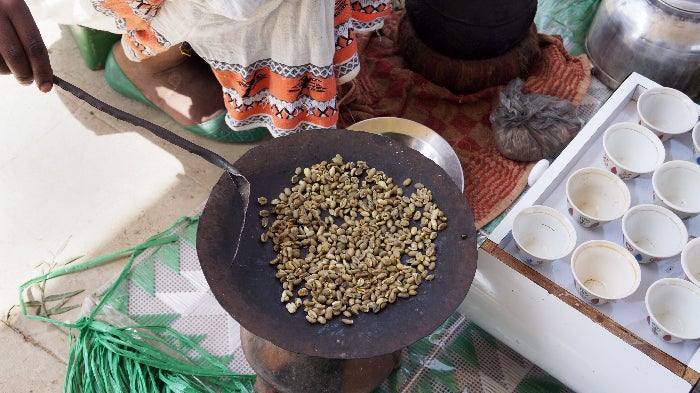 Coffee was served with popcorn.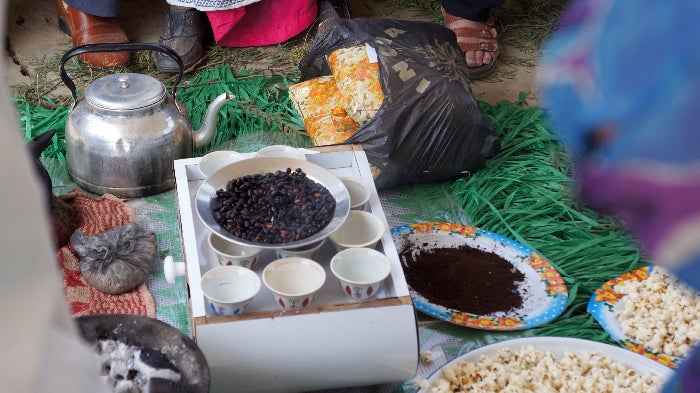 I visited a household with a two week-old baby. The home was fairly large, with a fenced-off area for animals. The family has two other children – a 3 year-old and a 6 year-old.
The baby and the older children were all born at home with the help of the health worker, who taught their mother to begin breastfeeding immediately to help boost the baby's immune system with colostrum.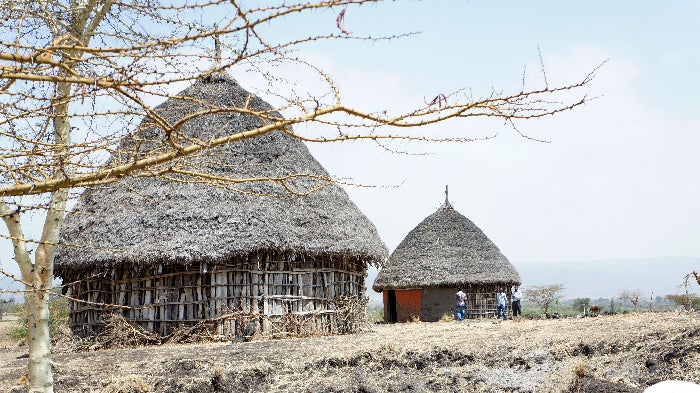 I visited the Melkassa Research Station in Nazaret, Ethiopia, one of 13 stations in the Ethiopian Institute of Agriculture Research that supports technology development for sorghum, maize, common bean and horticulture crops (onion, tomato, fruits).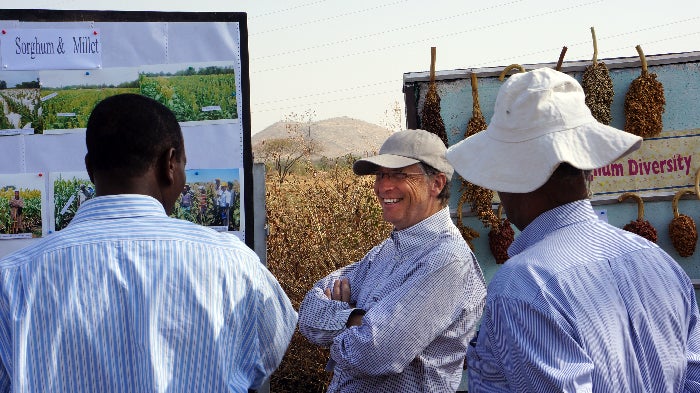 Farmers are facing challenges in seed production with the current irrigation capacity. To address this, experimental hybrids are being formed under the Drought Tolerant Maize for Africa project.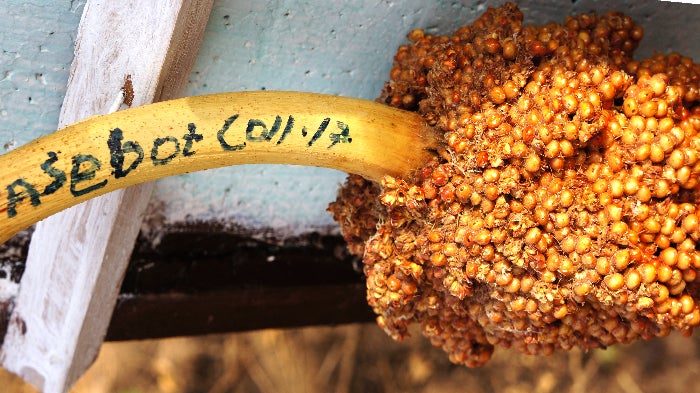 In the last eight years, the agriculture sector in Ethiopia has been growing at the rate of 10 percent per year. The country also has a comprehensive food security program for drought-prone areas.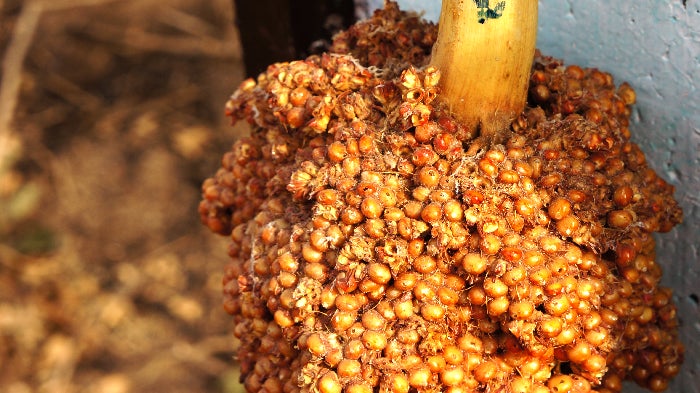 Currently, most farmers rely on seed they have saved themselves, which is subject to drought and losses caused by birds. Seed companies can produce hybrid seed, providing the best option increasing production of sorghum.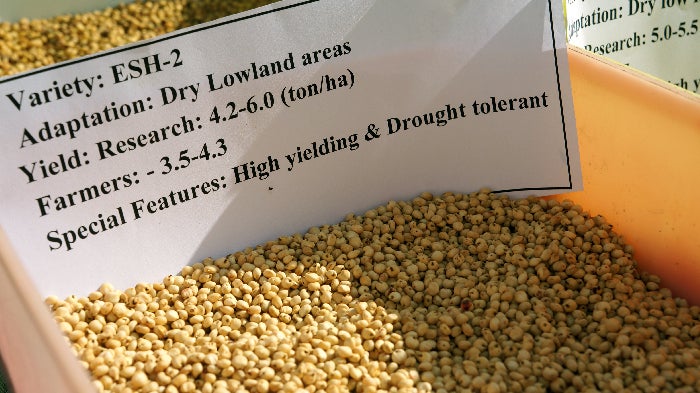 Workers sort and clean seed at a seed-processing facility.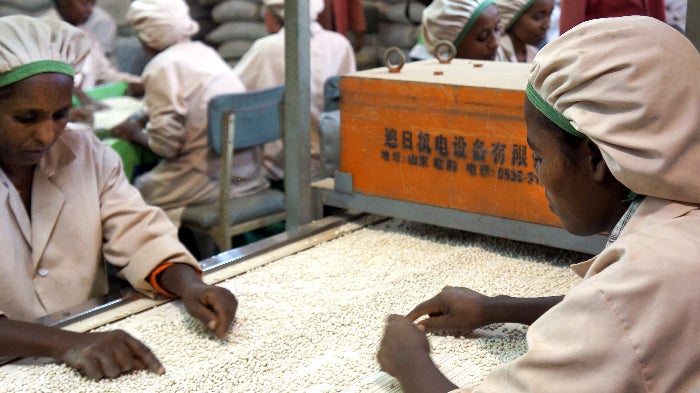 At the legume seed storage facility, I saw the different market classes of beans (white pea, red kidney, small red, sugar, large kidney beans) as well as chickpea (desi and kabuli), and mungbean.
I visited the cold storage, which plays a critical role in preserving seed viability for legumes. They lose viability faster than cereals because of their high protein content.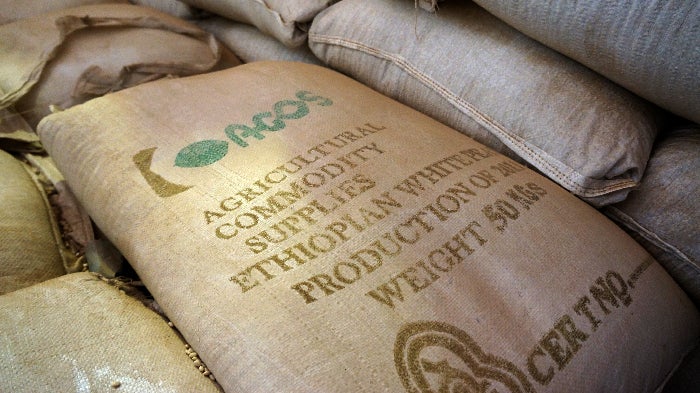 Male circumcision can significantly reduce HIV transmission. At the Shang Ring Male Circumcision clinic, they are conducting a trial program where circumcision can be performed at a cost as low as $2 per device.
The Coptic Mission Hospital and Clinic in Lusaka, Zambia, has been a high-quality provider of HIV services.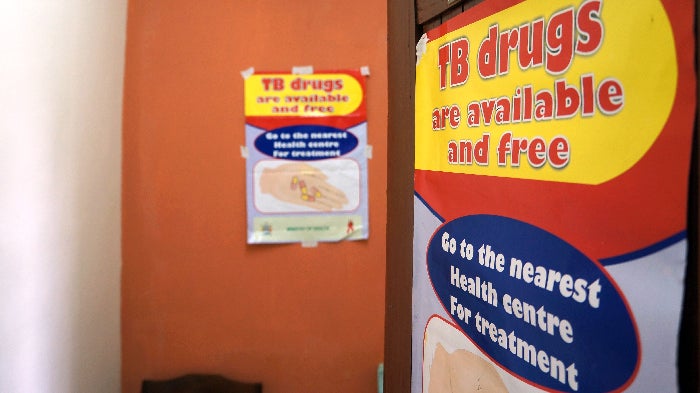 I met Florence Daka, a cleaner at the hospital, who tested positive for HIV in 2008 and was successfully treated with an antiretroviral (ARV) drug. In 2010, Florence was able to conceive, and safely deliver an HIV-negative child, Stephen.