This last weekend, I attended the Berkshire Hathaway annual meeting in Omaha. Often called Woodstock for Capitalists, this year's meeting drew 35,000 investors and their families, who came to learn from Warren Buffett and Charlie Munger and participate in an institution unique in the world of business.
I've been on the board of Berkshire Hathaway since late 2004, this is my eighth annual meeting, and I think it was one of the best. The centerpiece of the meeting is the question-and-answer session that Charlie and Warren host. For five-and-a-half hours, they answered questions from attendees at the convention center, three business analysts, and a panel of three journalists. I counted 67 questions. By any measure, that's amazing.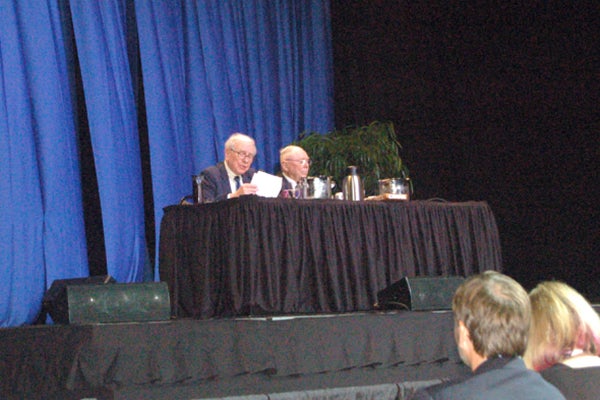 The addition of the panel of industry analysts was new this year, and I thought it added a lot to the session. This year seemed to be particularly substantive in terms of the questions asked. Warren and Charlie answered questions about succession planning for Berkshire, their views on the management of risk in their insurance business, taxes and politics, and the outlook for the economy.
Any time I'm lucky enough to spend time with Warren, I come away learning something, and this weekend that was certainly the case. Even though the fundamentals of his investing advice and management philosophy haven't really changed, it's inspiring to watch someone as smart, thoughtful and principled as Warren talk about the world of business.
He is also a master at promoting his companies, and this year was no exception. Berkshire Hathaway recently bought the Omaha Herald newspaper, and so Warren invited me to a newspaper throwing competition just before the Saturday meeting. I was a paperboy growing up, but I didn't do as well as Warren as we lobbed Omaha Herald newspapers (in front of a large gathering of media) onto the porch of a Clayton modular home (also a Berkshire company) set up in the exhibition center. I think Warren had been practicing.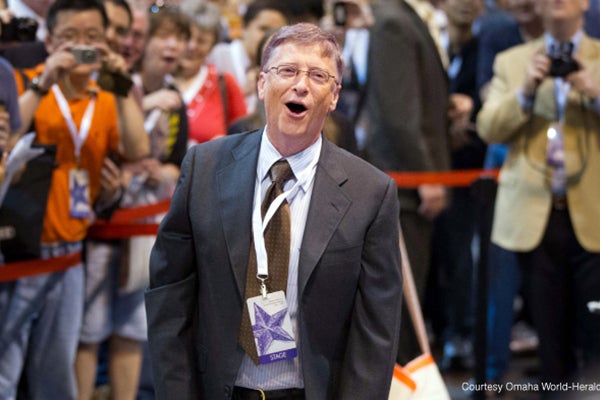 The next day, I fared somewhat better in a ping-pong exhibition with Ariel Hsing. I met Ariel seven years ago, when she was 9 and was brought in to destroy Warren and me in ping-pong at his 75th birthday party. She's been playing ping pong at the Berkshire meetings since she was 11. Now she's 16 and will be part of the U.S. Olympic ping-pong team in London. I held my own for a while, but she creamed me when she brought her "real" game. I think I did a bit better than Warren. That exhibition match was placed in front of Borsheims, the Berkshire jewelry store where Warren played salesperson later in the day.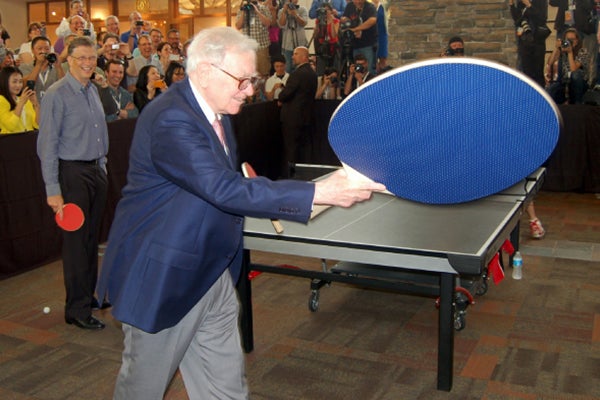 A big part of the annual meeting is catching up with friends who come out to Omaha for it, and I got a chance to spend some time with Bono, who was there, as well. It was a great chance to get an update on his work with RED and ONE, and to talk about Africa. He's been such a tremendous advocate for Africa, it was good to hear his perspective on conditions there and to talk about my recent trip to Ethiopia and Zambia. We both share a concern about cuts in foreign aid budgets in the wealthy world that could have a devastating impact on health and development in Africa.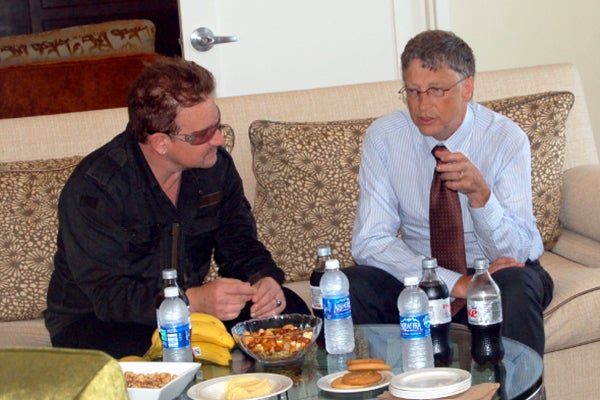 I also managed to get some time to talk to Liz Claman from Fox Business News and Becky Quick of CNBC. Warren and I also got to play some bridge along with other Berkshire shareholders and I ate at a couple of Warren's favorite restaurants in Omaha.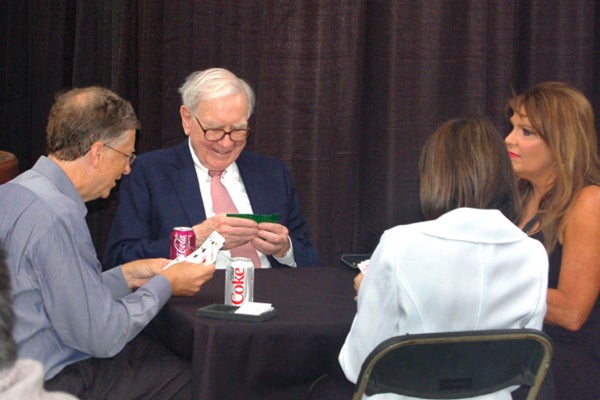 All in all, it was a terrific trip and one I look forward to every year, no less than the thousands of other people who make the pilgrimage to Omaha to learn from this remarkable business leader and teacher.