2. What do you have to show for the billions you've spent on U.S. education?
Bill: A lot, but not as much as either of us would like.
We made education the focus of our work in the United States because it is the key to a prosperous future, for individuals and the country. Unfortunately, although there's been some progress over the past decade, America's public schools are still falling short on important metrics, especially college completion. And the statistics are even worse for disadvantaged students.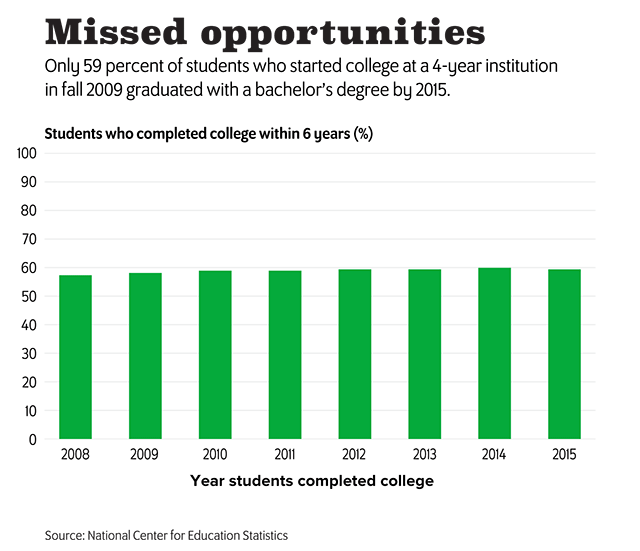 We support early learning and postsecondary institutions, but we started with high schools, and that's still the area in which we invest the most. We've learned a lot about what works in education, but the challenge has been to replicate the successes widely.
In the early 2000s, our foundation was one of the organizations that drew attention to a big flaw in the way high-school graduation rates were calculated. They were often reported at 90 percent when they were actually less than 70 percent—that is, roughly a third of students were dropping out. We funded research that identified the true graduation rate and helped build a coalition of states that agreed to use it.
To help raise those graduation rates, we supported hundreds of new secondary schools. Many of them have better achievement and graduation rates than the ones they replaced or complemented. Early on, we also supported efforts to transform low-performing schools into better ones. This is one of the toughest challenges in education. One thing we learned is that it's extremely hard to transform low-performing schools; overall they didn't perform as well as newly created schools. We also helped the education sector learn more about what makes a school highly effective. Strong leadership, proven instructional practices, a healthy school culture, and high expectations are all key.
We have also worked with districts across the country to help them improve the quality of teaching. This effort helped educators understand how to observe teachers, rate their performance fairly, and give them feedback they can act on. But we haven't seen the large impact we had hoped for. For any new approach to take off, you need three things. First you have to run a pilot project showing that the approach works. Then the work has to sustain itself. Finally, the approach has to spread to other places.
How did our teacher effectiveness work do on these three tests? Its effect on students' learning was mixed, in part because the pilot feedback systems were implemented differently in each place. The new systems were maintained in some places, such as Memphis, but not in others. And although most educators agree that teachers deserve more-useful feedback, not enough districts are making the necessary investments and systemic changes to deliver it.
To get widely adopted, an idea has to work for schools in a huge variety of settings: urban and rural, high-income and low-income, and so on. It also has to overcome the status quo. America's schools are, by design, not a top-down system. To make significant change, you have to build consensus among a wide range of decision makers, including state governments, local school boards, administrators, teachers, and parents.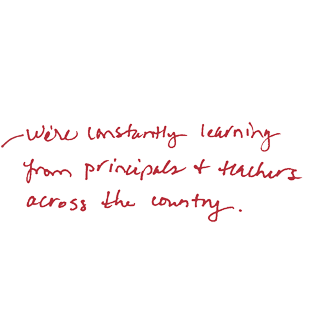 Melinda: We recently announced some changes in our education work that take these lessons into account. Everything we do in education begins as an idea that educators bring to us. They're the ones who live and breathe this work, who have dedicated their careers to improving systems that are failing many students today, especially minority students.
That's definitely true of our new strategy. We will work with networks of middle and high schools across the country to help them develop and implement their own strategies for overcoming the obstacles that keep students from succeeding. We will help these networks with the process: using key indicators of student success like grades and attendance to drive continuous learning and improvement. But the substance of the changes they make will depend on what local leaders and the available evidence say are most likely to be effective.
Some networks of schools will focus on approaches that we have a lot of experience with, like stronger curricula and teacher feedback systems. Others will look at areas that are new to us, like mentoring programs to ease the difficult transitions from middle to high school and high school to college.
Our role will be to support the schools as they design changes, gather and analyze data, and make adjustments over time based on what they're learning.