The world is making incredible progress against malaria. New innovations—including more effective drugs for treatment, rapid diagnostic tests, and better insecticides—have helped prevent more than 600 million cases of malaria and saved 6.8 million lives between 2000 and 2015. One new tool that helps protect families in Africa is a long-lasting type of bed net. Learn more about the impact these bed nets are having in the southern African country of Mozambique.
Fourteen-month-old Judite Luis battles malaria (and complications from malnutrition) at Chicuque Rural Hospital in Inhambane, Mozambique with her mother, Adozinda Augusta, at her side. Malaria is the leading cause of death among children under 5 in Mozambique. Judite died the day after this photo was taken.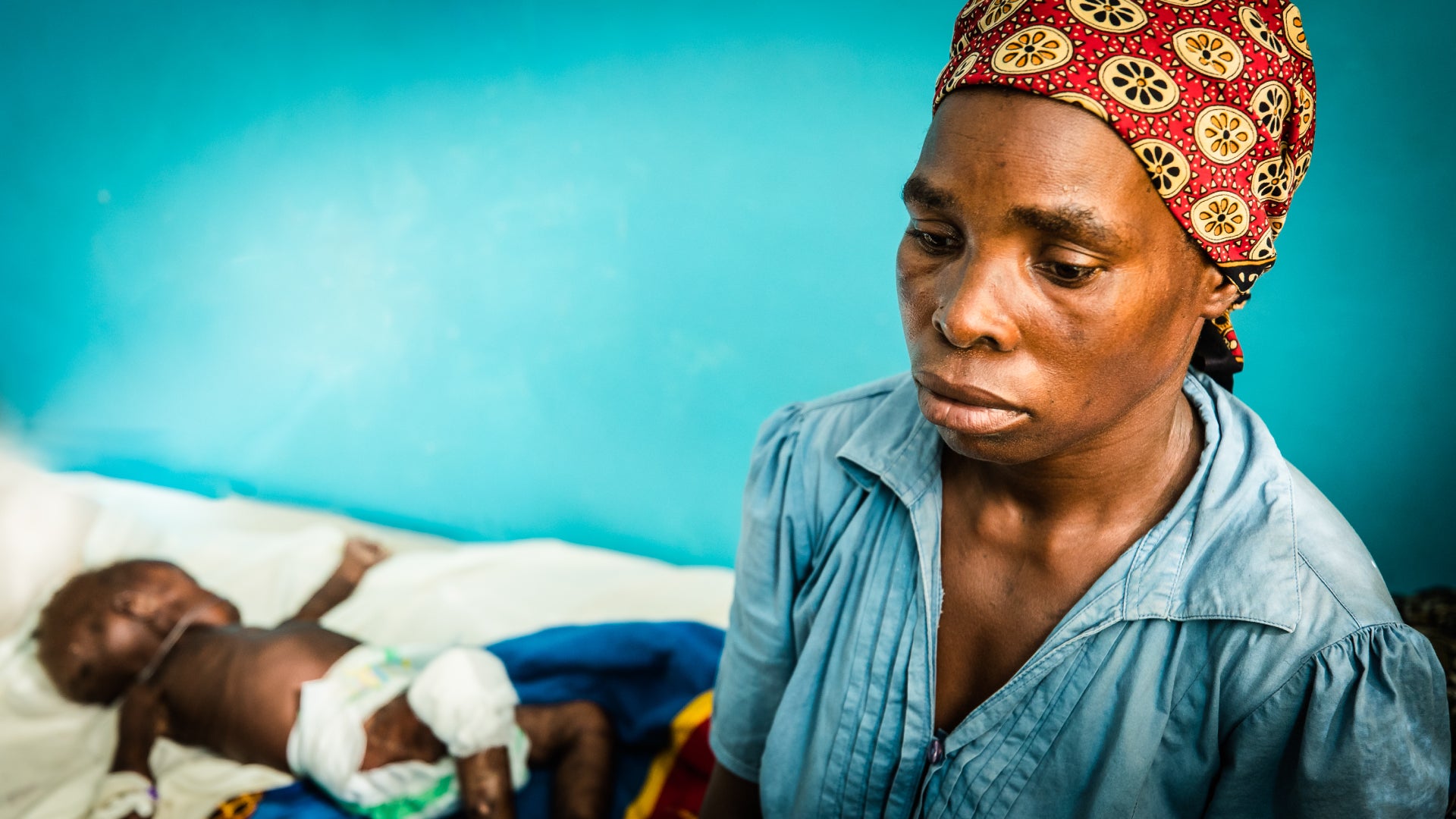 A boy points out the holes in an old mosquito net used in his home. While the older generation of bed nets helped protect families from malaria in Mozambique, they had some downsides. They needed to be soaked in insecticide every six months and didn't stand up to repeated washings when they got dirty, leading to tears that mosquitoes could fly through.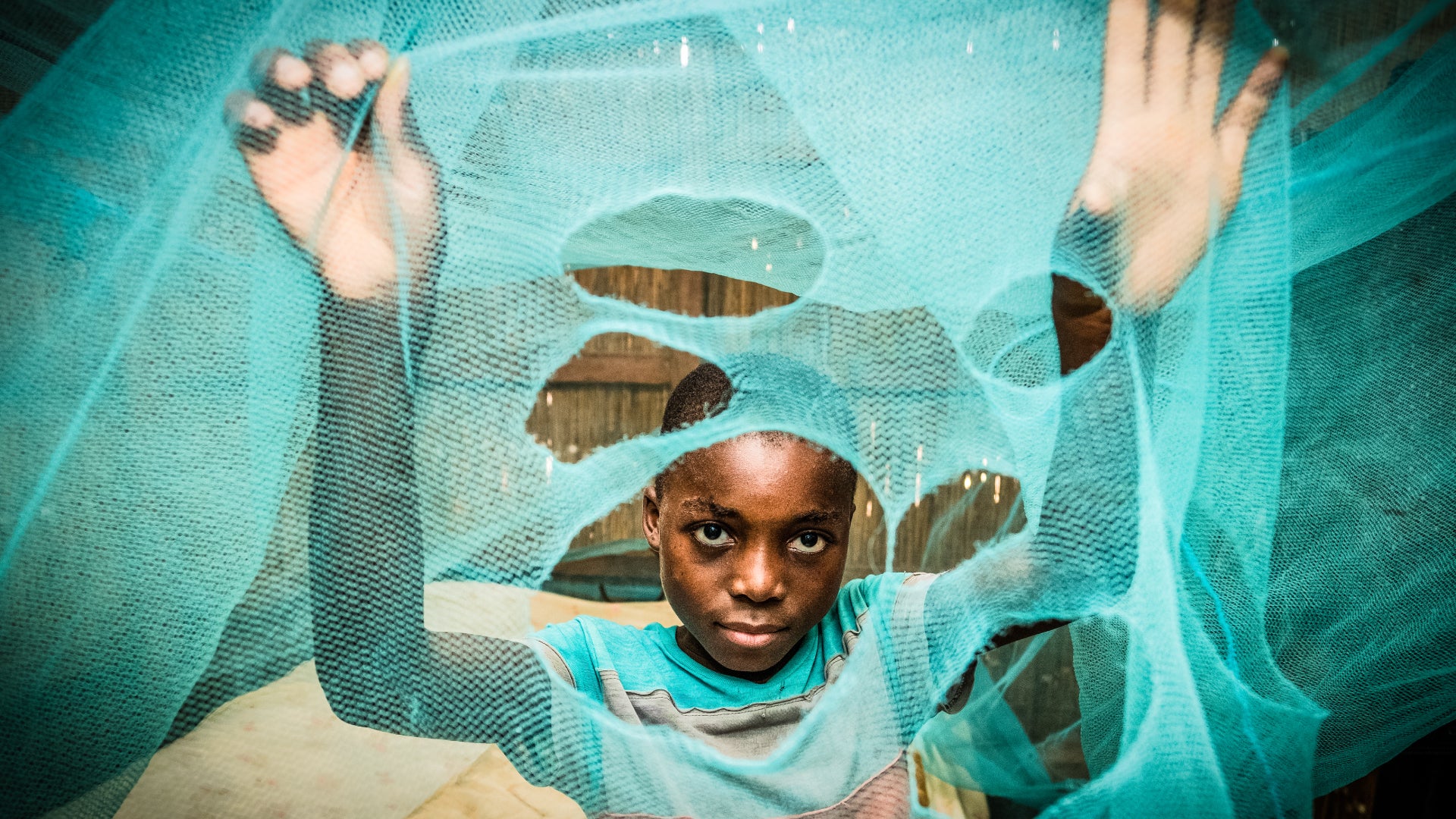 In November, thousands of families in Inhambane, Mozambique lined up to receive long-lasting insecticidal mosquito nets from the Mozambique Ministry of Health's National Malaria Control Program and World Vision partnership. The nets protect people from mosquitoes for three years and can even be washed when they get dirty. (The bed net donation was made possible, in part, by the participation of Gates Notes readers in a bed net giveaway campaign last year. Thanks for your help!)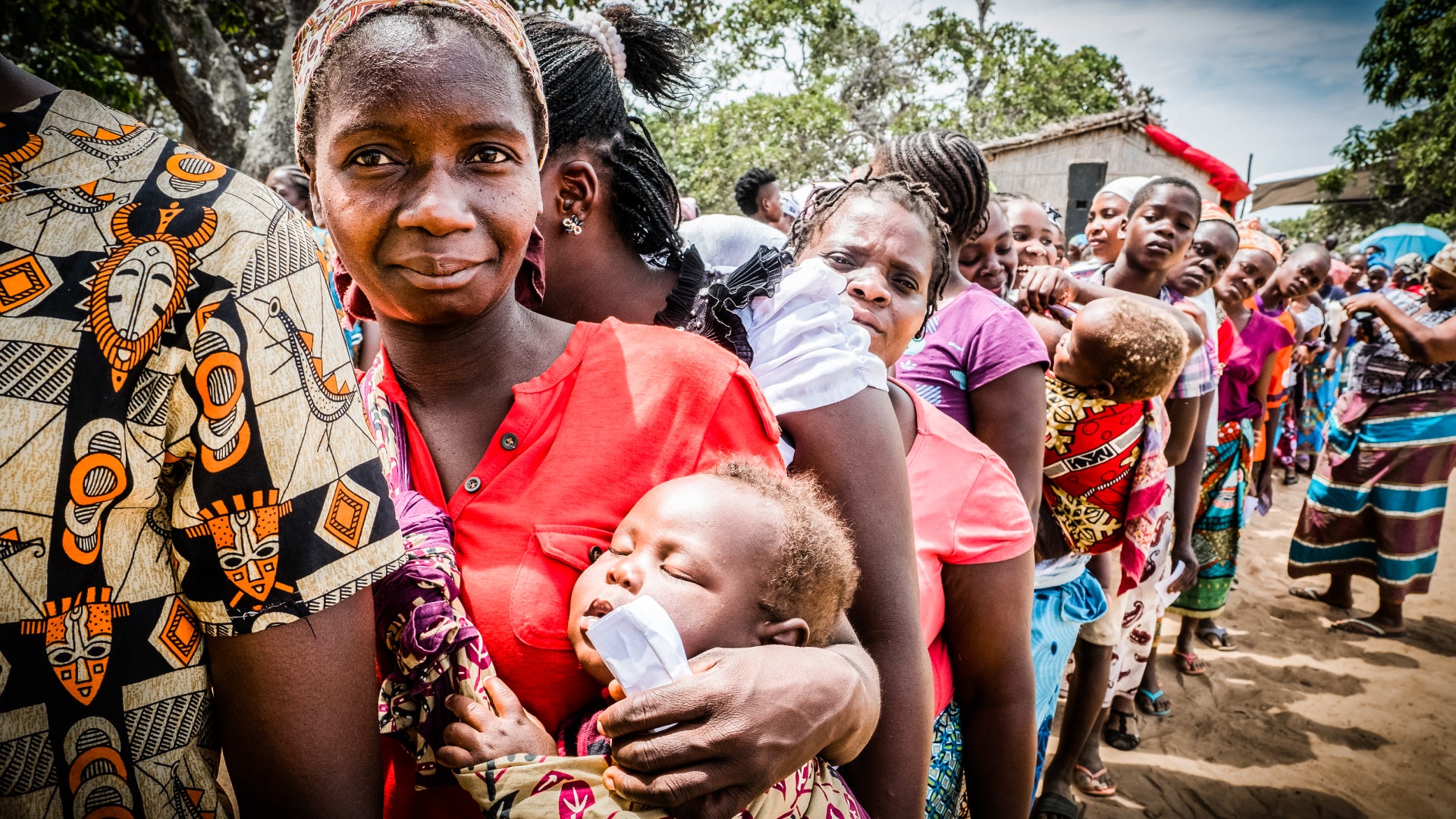 Clayton Pedro Albert, age 6, and his 11-month-old sister, Sharmila, go to bed under one of the long-lasting insecticidal nets. "There is no malaria in this house this year. Last year, it was so many times," said Carolina Alberto, their mother. Across Mozambique, World Vision, in partnership with the Ministry of Health, has distributed more than 21 million bed nets. Ensuring families use their new bed nets is critical for controlling malaria. World Vision follows up with households to show families how to hang and care for their nets and remind them of the importance of sleeping under them every night.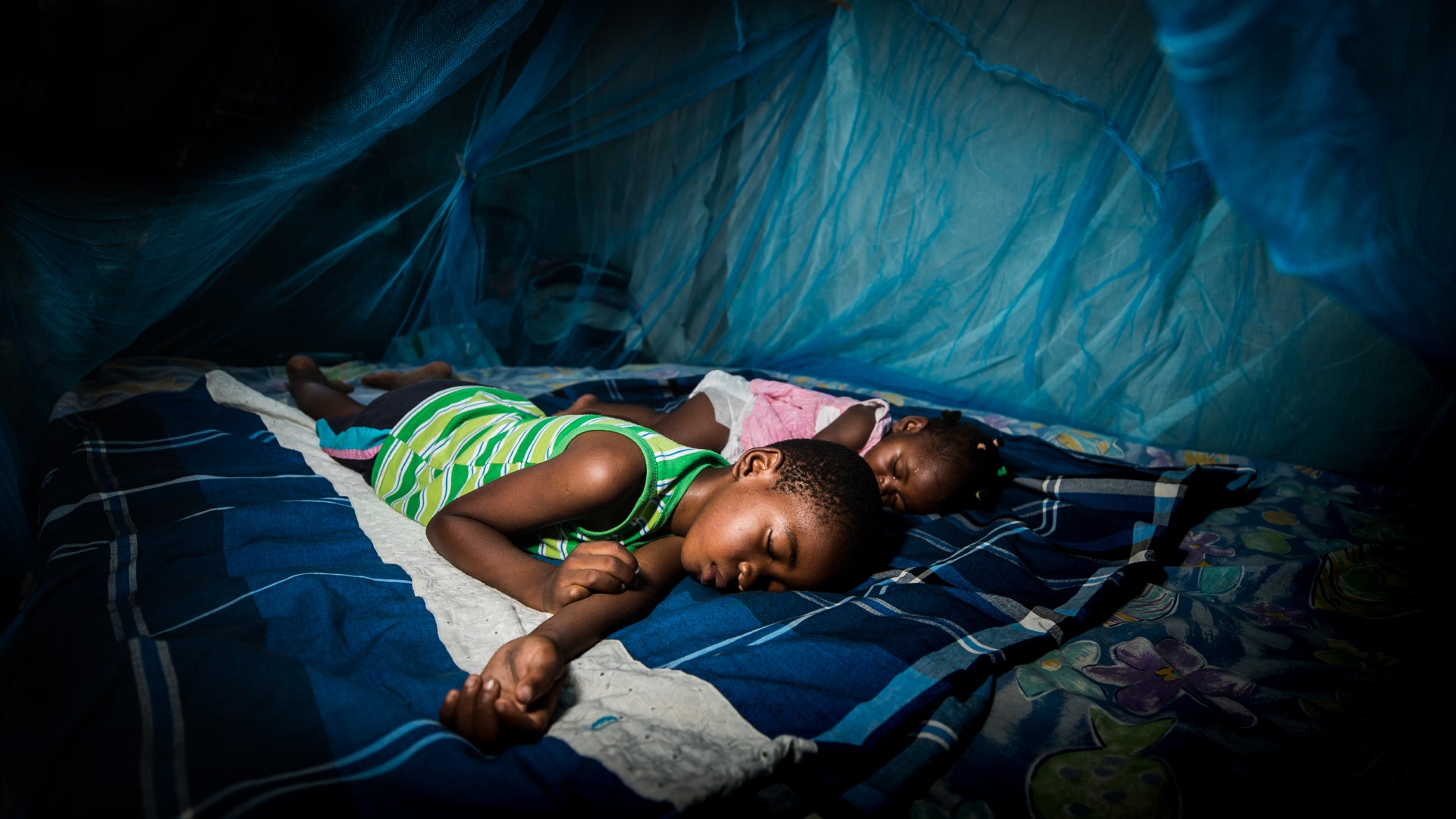 Silvina Jorge Mahoche and her daughter, Celineza Mahoche, share their new insecticidal net. The Mahoche family has had malaria more times than they can remember. What they don't forget are the painful symptoms: "A fever, chills, joint pain, headaches, and vomiting," Silvina said. Since receiving the net last year, no one in the family has been sick from malaria.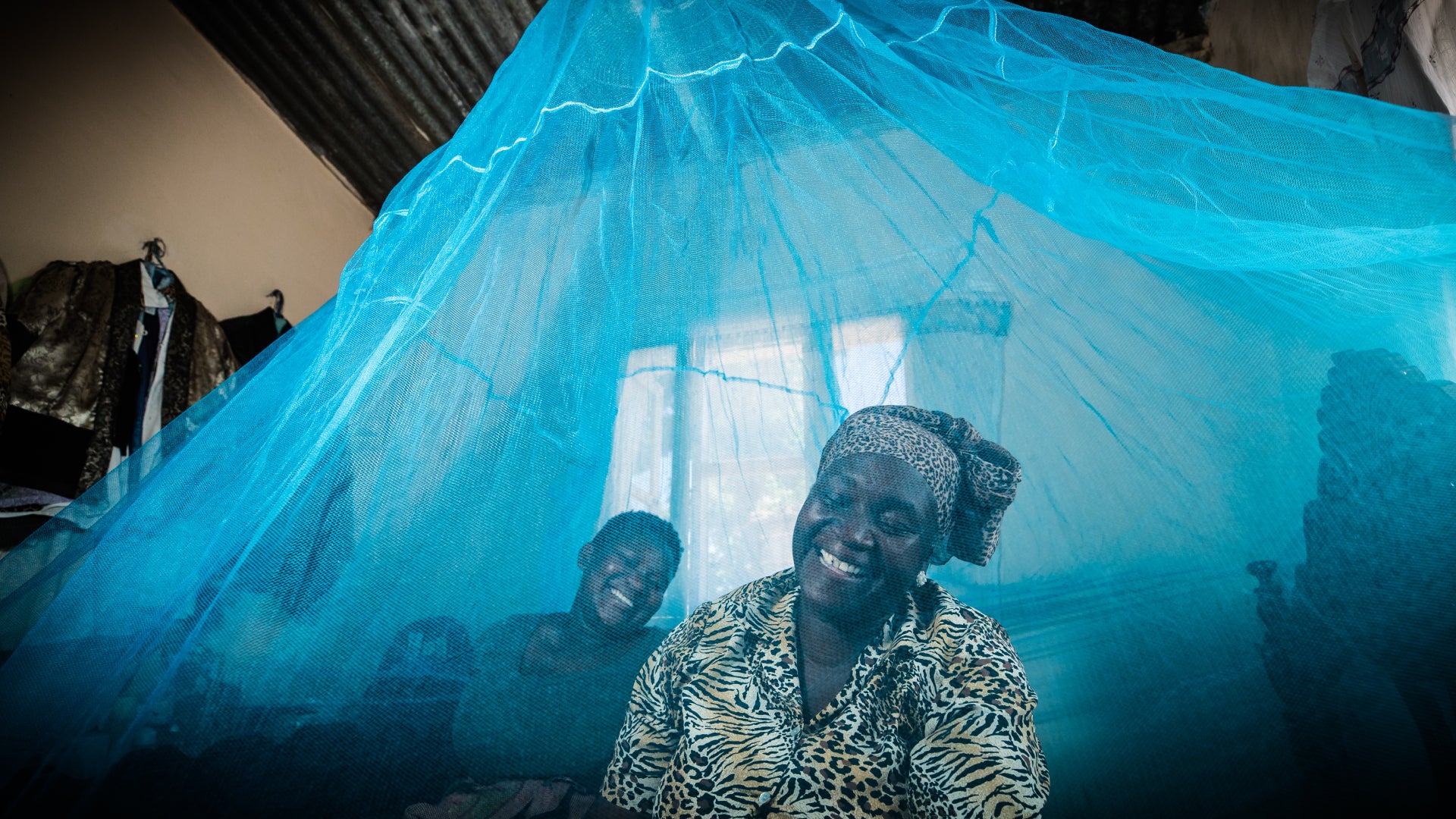 Villagers return home after receiving new mosquito nets. Ensuring communities have universal coverage of nets and follow up to ensure appropriate use is critical to achieving malaria control and elimination. Some mosquitoes are now developing resistance to the pyrethroid insecticides used in bed nets—so researchers are working on next generation nets that use combinations of insecticides and appear effective against all mosquitoes, including insecticide-resistant ones. Much more work needs to be done to eliminate malaria in Africa, but continued innovation in bed nets and other tools will ensure that the world will continue to make progress against this deadly disease.